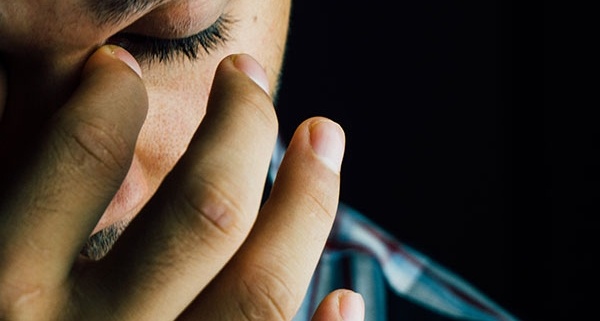 8 Ways to Turn a Bad Day Around
Do you feel like you just got up on the wrong side of the bed today? Are you thinking that there's nothing you can do about it and that the rest of the day is going to be unpleasant as well? Some days are like that, but take heart! There are things you can do to turn your bad day around.
Try these strategies to transform your day:
Decide what it would take to have a good day. Once you realize that you're having a bad day, take a time out. Make a list of what needs to happen over the course of the remainder of the day for you to consider it to be a good day and make a conscious decision to do those things.

What do you need to accomplish at work or around the house? Would it be a good day if you met a friend for dinner? What if you just finished your report at work and hit the gym?
Set some criteria for making your bad day a good day and make it happen.

Focus on yourself for 30 minutes. Give yourself your full attention for 30 minutes. You could go for a walk, read a book, watch the birds, or whatever else will allow you to catch your breath and reset. Forget your worries for just half an hour and do something that you enjoy.
Take a cold shower. Some evidence suggests that cold showers can have a positive effect on mood by changing the chemical levels in your brain. As an added benefit, cold showers can also increase energy levels and help with weight loss.
Take a nap. There are days that can only be helped by a nap. Shut the door and give yourself a short nap. Of course, you're free to take a long nap if you have time.
List 5 things that make you feel grateful. A bad day leads you to focus on everything that seems to be working against you. Expressing a little gratitude will put your attention on everything that is right in your life. List five things that make you feel grateful and see if that helps.
Exercise. Engaging in high-intensity exercise causes your body to release hormones and neurotransmitters that have a positive impact on your mood and many other things. One of the hormones released during exercise is known as endorphins (a.ka. the feel-good chemical) which are responsible for the so-called "runners high" that joggers talk about.
Do something nice for someone. Maybe you'll feel better about your day if you do something for someone else. Take your attention off yourself and your bad day and put it on another person for a few minutes. Your kindness will please you as well as the one you're being kind to.
Ask for a hug. Most people are happy to give a hug if you just ask for one. There are some days that just require a hug. Hug your dog or cat if you don't have a human option.
Just because your day started out badly doesn't mean that it has to end that way. Try these tips to turn your bad day into a day that pleases you. You'll be glad you did!
Want even more? Check out these ways to find your inner strength on hard days.
https://srdsuccess.com/wp-content/uploads/2022/02/srdSuccessBlog_featuredImages_2022-03-11.jpg
600
600
bwyderko
http://srdsuccess.com/wp-content/uploads/2021/01/srdSuccess_logo_webHeader.png
bwyderko
2022-03-11 08:00:15
2022-02-18 16:01:24
8 Ways to Turn a Bad Day Around